Organic Skincare - "By Sarah" Face Mask Recipe + review
This is not an advert(!)
Let's talk about skin. In some senses, skin is the most vital organ of the human body. It's definitely the largest and aside from your face's features, it's the first thing you see when you look in the mirror and something we all notice on others. We obsess over it. It can ruin your life and it can be problematic, or, if you're lucky, it can be your best feature. Your skin can be as changeable as the wind and we all want ours to look healthy, clean, youthful and blemish free.
I genetically inherited quite good skin. But also grew up eating organic food and really barely used anything on my skin, when I was a teenager I tried all the stuff my mates were using like "clean and clear" paint stripper, which actually caused more issues than I had beforehand. So generally haven't had many issues until most recently the worst stress outbreaks around my jaw line of horrible flare up spots, which would not go away and the more I tried to heal them with harsh astringents, again the worse they got!
As all professional makeup artists will tell you, skin prep is the first thing we do before thinking about applying makeup to someones face. If you get the skin right, you don't even need to apply foundation or concealer. Skin prep involves gentle masks, cleansing and whatever is needed to get skin looking good. Facial massages stimulate and plump the skin, I'm even prone to use a jade roller, you name it, I'll do it before applying makeup.
So, having had this breakout and gone through the 'bad' methods of clearing it up, I decided to practise what I preach. I turned to the small organic beauty brand "By Sarah", because I love their Organic Facial Oil and had already invested in their Green Clay Mask. Initially, the mask really didn't work for me, I mixed it with water and it was grainy and separated. So I contacted Sarah, who was extremely quick to reply and aid me by advising I mix it with some organic runny honey! I mixed 2 tbsp of honey with 1 tbsp of the mask and it formed a mask in the bowl. I left this on my face for 10 minutes, including it running into my mouth a few times, which in my opinion was like a delicious matcha late, the whole experience felt rather soothing and lovely. My skin was LOVING the honey too!
Once I had washed if off with a flannel, followed by a cold water splash - always. I noticed the spots had literally shrunk to smithereens. My skin felt tighter too. So I applied some of the organic facial oil. Since then, my skin has looked and felt amazing. The spots literally disappeared and I am now obsessed with this honey and mask combo.
So I've researched the scientific benefits of all the ingredients and listed them here for you:
Honey.
Honey contains nutrients and antioxidants. Its a natural antiseptic, low in water and high in sugars, meaning bacteria can not grow on it. It also contains small amounts of hydrogen peroxide, inhibiting the growth of bad microbes and meaning that its an antiseptic. H202 is also found in biological systems including the human body, so it works in unison with us. If you use Organic honey, your skin will be free of pesticides and the bees have a greater chance of surviving and if you use raw honey, even better., The more natural the honey, the higher the chance of it containing propolis, which naturally exfoliates all the dead skin cells away. In a nutshell, it exfoliates, clears spots, reducing inflammation and works as a natural antiseptic, so is probably amazing for acne too. If you are OK with using honey (some vegans are not), it is a wonder product.
Now lets get to the mask.
Matcha - is super green tea in powder form. It is is rich in antioxidants and contains caterchins which fight ageing, reduce inflammations caused by UV radiation and suppresses acnes, so is preventative.
Moringa - This is a super plant! its native to northern India and is grown in Africa and Asia. It contains 7 times more vitamin C than oranges and 15 times more potassium than bananas. It contains calcium, protein, iron, amino acids which help the body heal and contains antioxidants which help protect cells from damage. It also may heal stress and inflammation on the brain!
French Green Clay - is 100% natural and organic. It is absorptive so removes impurities and tightens pores and excess oils. It also increases collagen in skin with regular usage and tightens skin.
All in all I would say this combo mask is one of the best I have used. My skin is clear and GLOWING...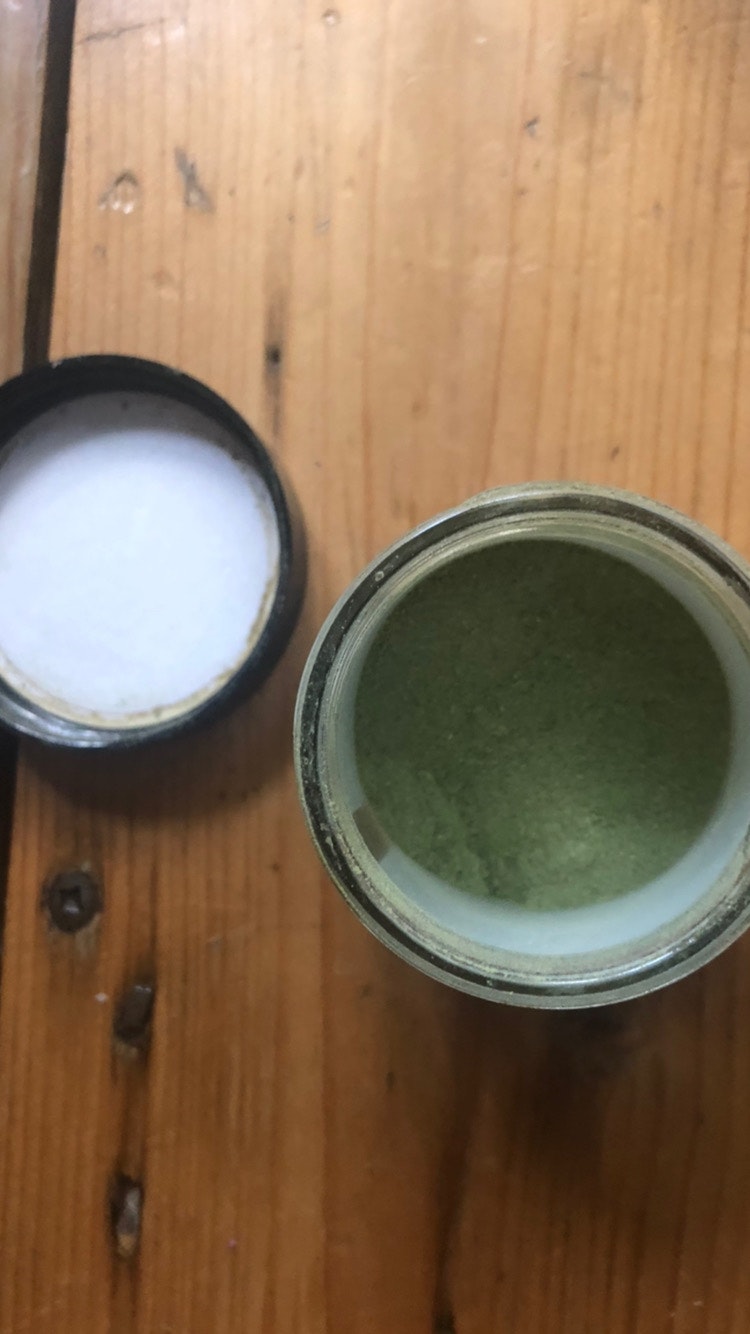 Tried, tested and approved by me.
Please do get in touch if you with to do a one-to-one consultation with me. I work directly with you and your skin. We cover skin, makeup and everything related to this.
Until next time...
Thanks, Poppy x